A LITTLE ABOUT ME
"It is a privilege to work with people on their home financing because it is not just about the house, but people's dreams and quality of life.
Testimonials from our clients touch my heart and tell the story, in their own words, about how our team structured reverse mortgage financing to meet their needs to live comfortably and safely in their own home, in retirement or even before retirement."  ~Kim Dodge
Well said Kim! When your home, mortgage financing and quality of life in retirement are on the line, Kim's experience matters. Her team, licensed in Oregon and Washington, are with you every step of the way. Licensed since 2003, and specializing in Reverse Mortgage since 2008, Kim is a pro.
What can you expect in a conversation with Kim?
A straightforward discussion about your goals & options.
Clear explanations regarding the benefits and costs of a reverse mortgage.
Kim will speak with your family members and your financial advisors if you want their input.
No question is too small or asked too many times. Any financing of your home is a big deal. Kim knows this.
If a Reverse Mortgage is NOT right for you, Kim and her team will be the first ones to tell you that, and why.
If it is RIGHT FOR YOU, then you are guided through the process from documentation & Hud Counseling to closing. (And as you might have gathered by now, if you have questions after closing, well, they are there for you as well.)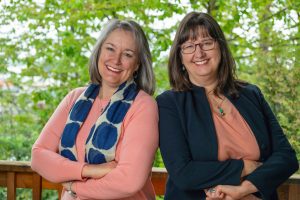 I keep mentioning Kim and team, well, let's also introduce you to Cheryl Teigen, Loan Officer and Processing Manager NMLS #2089085.
Ok, may sound cliché, but they are our dynamic duo in the NW with the goal of
helping you squeeze the most value out of the loan type you choose.
They can be reached at (503)595-1600 or Hello@KimDodgeReverse.com
Kim Dodge NMLS 186099, licensed in Oregon and Washington.
Dba Kim Dodge Reverse Mortgage, powered by Zyng, Inc
---